Amazon just announced the Echo Show
Yesterday, we shared the rumors about a new video enabled Amazon Echo device.  Today, Amazon officially introduced the Amazon Echo Show which is available for pre-order.  The device won't ship until June 28th, but you can order it in both Black and White today for $230.  They are also running a promotion for $100 off if you buy 2 of them, essentially making them $180 ea.  Just use SHOW2PACK when checking out.
This new device looks very exciting because now we can see video enabled skills.  They show using the device to see the weather, watch news segments, see you calendar, and the stock market.  This essentially introduces a "Show Me" command to Alexa.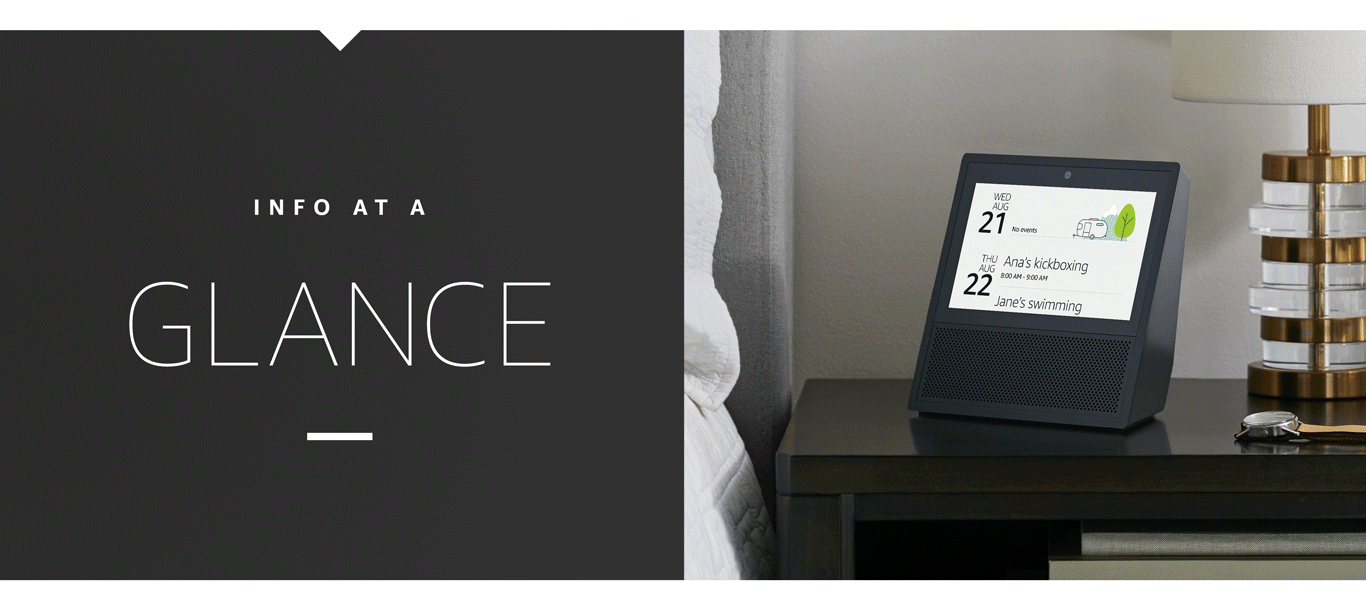 Here is a small sample of some of the new commands and skills that Amazon is showcasing on their website:

We imagine this will be a really neat device to add to your kitchen or your bedroom.  This does introduce new security concerns though as there is a built in camera which doesn't look like it can be covered with any sort of physical mechanism, but there is a Mics/Camera on/off button.
Additionally, the device will easily integrate with your security camera systems like the Ring Video Doorbell, allowing you to ask Alexa to "Show the Front Door Camera", which is a really neat feature!  It looks like all of the same Home Hub support is there that was there for the standard Amazon Echo device which is to be expected.
The device is 7.4" x 7.4" x 3.5" (187 mm x 187 mm x 90 mm) and weighs about 2.5 pounds.  It has a built in 7″ touchscreen and 5MP camera.  It supports both 2.4 and 5 GhZ wireless networks (sorry no Ethernet connection).  The Dual 2 inch stereo speakers, powered by Dolby, will give you better sound then the standard Amazon Echo and does support Amazon Music, Pandora, Spotify, iHeartRaido, and tunein.  These music apps were not supported by the new Ecobee4, so we are happy to see this in a new device.  There is also built in bluetooth to connect your mobile devices to to stream music.
This looks like a great device and we can't wait to get our hands on one to test out.  Tell us what you think about the new Amazon Echo Show in the comments below!